Mishdatim (Horse) Equine Assisted Learning
We are thrilled to offer a new opportunity to learn and grow with the sacred Ojibwe Spirit horses as your teachers at Madahoki Farm.  Equine Assisted Learning, or EAL is simply a fun way to development beneficial life skills like self-confidence, personal boundaries, relationships, healing, reflection and team building with horses as your teachers.  Our innovative program Mishdatim (meaning horse in Ojibwe) is a unique program that builds on standard EAL approach but incorporates our Indigenous teachings and offers an opportunity to work in partnership with the sacred and endangered Ojibwe Spirit Horses – the only Indigenous horse to our traditional homelands.
COMING SOON – CONTACT info@indigenous-expeiences.ca 
Equine Assisted Learning (EAL) is a dynamic and interactive way for individuals to connect to their community and culture while facing their fears and building confidence in a supportive way.  At Madahoki, our EAL program is delivered with an Indigenous lens deeply rooted to our stories and seven grandfather teachings with the sacred Ojibwe Spirit Horses as our teachers.  The program was adapted for us by Rhonda Snow, Spirit Pony Advocate, Artist and Knowledge Keeper.  The EAL workshops are led by nationally certified leaders facilitators and delivered in a culturally sensitive way to create a safe environment to grow both individually and as a team.
Equine Assisted Learning (EAL) is a learner based educational experience with horses and is a proven effective approach to building important life skills and overall healing and wellness. By working with our 4-legged teachers we are able to reconnect with the natural world around us and an almost lost way of Indigenous learning as we explore the importance of traditional storytelling and our connection to the land and 4 legged teachers.
All horses are known to be healing.  The sacred and endangered Ojibwe Spirit Horses have a unique connection to our community and traditional lands. The purpose of Madahoki's EAL program is to introduce the importance of Ojibwe Spirit horses and offer the healing and teachings that these special horses can provide.  Each workshop allows participants to experience the Indigenous world view by working in partnership with Ojibwe Spirit Horses.  It would include handling the ponies on the ground and leading each other through different obstacles, allowing the participants to grow together as a team and as a community.  Following each workshop, we will explore the teachings and how they can be applied to your daily life through a guided talking circle. 


Our EAL program can be offered in a full series of 7 workshops to community groups or  individual bookings to public and is a great team building exercise.  Each EAL experience includes a cultural arrival and welcome to Madahoki Farm followed by one EAL exercise.


Each EAL session is 1.5 to 2hr long and has a minimum of 4 and maximum of 20 participants.  This time includes a traditional arrival/welcome, safety briefing, facilitated exercise, and a debrief/reflection session as a talking circle.   If the group is larger than 20, you will need to book some other cultural programming to rotate the group.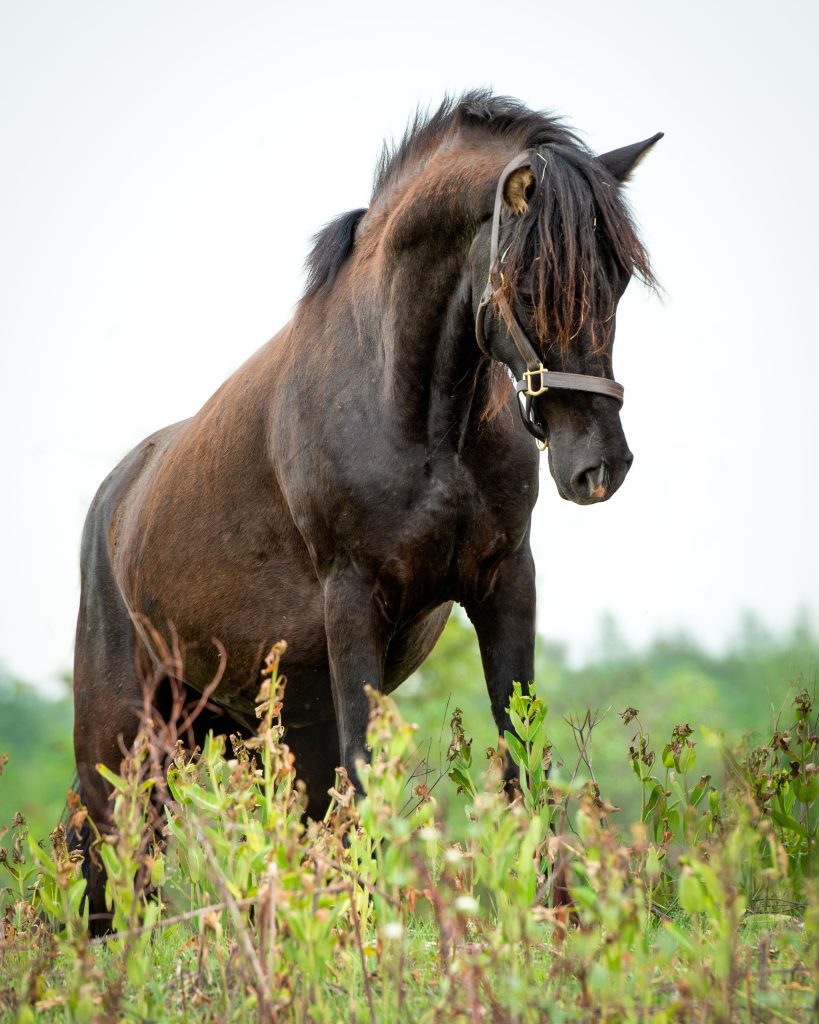 Individual Booking EAL Exercises
Individual bookings are available for any smaller groups from families to corporate teams that are looking for that unique experience that can build lifelong teachings and skills as  individuals and teams. Due to the progressive nature of our 7-week course, we recommend individual bookings select one of the following programs that is available for Basic or Beginner-outlined below. EAL workshops are available for minimum of 4 and maximum of 20. Note that larger groups can be accommodated with additional programming on site and rotation.   
Each participant for the EAL is $150 – to book your experience info@madahoki.ca
Meet the Ojibwe Spirit horse -TRUTH
LOVE
RESPECT
Madahoki's EAL Program is a seven week course that progresses through 3 levels building on your skills each week. It is based on the Seven Grandfather Teachings of:  Truth, Wisdom, Love, Bravery, Respect, Humility and Honesty. 
The workshops can be offered to groups of any ages and backgrounds from children (suggested age 10 plus) youth, families and adult /corporate teams.  The teachings and talking circle will be customized to your group. Throughout the course participants will gain a better understanding of the rich history and culture of indigenous people, rare and endangered Ojibwe Spirit Horses and build important skills that support daily life, education and employment as you strengthen leadership skills, communication, and teamwork by learning to work with and care for our Ojibwe Spirit Horses.
Week One (Basic) – TRUTH
Learn more about the true stories of the rare and endangered Ojibwe Spirit Horses through stories and oral histories, shared by elders of when these ponies roamed free across these lands and brought to life with the beautiful woodland art by Rhonda Snow.  Participate in the observation exercise,  watching as the horses interact with each other and their surroundings. This is a great introduction to understanding the true history and resilience of this special breed, the only Indigenous horse breed to our traditional lands. 
Week Two (Basic) – LOVE
Embrace one of the Seven Grandfather teachings, the teaching of love. For one to love and accept themselves and others is to live in peace and harmony with all of creation.  We will show the Ojibwe Spirit horses that love by entering their space respectfully and brush all the negativity away with a good grooming.   Participants will learn how to approach others with awareness and respect through this exercise, understanding more about behavioral patterns and recognizing how they interact with others.  
Week Three (Basic) – RESPECT
Learn what it means to be an effective team leader and follower through the teaching of respect as it provides a better path to understanding.   This exercise also explores the Indigenous clan systems and what we can do to build a more respectful relationship with the land and all of creation. Practice using the Grandfather teachings of trust and respect to help your team achieve their goals.
Week Four (Intermediate) – WISDOM
This exercise will allow participants to use their newfound knowledge of communication, observation and leadership skills to work as a team with Ojibwe Spirit Horses to make it through a storytelling obstacle course. An interactive, immersive storytelling experience as the teams walk through Rhonda Snow's story of how the Metis fisherman worked in partnership with Ojibwe spirit horses. Wisdom is to know your gifts and purpose  and our ancestors valued  the ponies as equal partners for their valuable contributions to the community.   
Week Five (Advanced) – HUMILITY
One reason why horses are known as sacred healers is that they are known to sense and reflect your own emotions.  Everyone has their own special gifts which should be celebrated.  However, there are also many teachings around being humble recognizing that they are not more or less important than any other living being and to think of others before ourselves.    In this exercise, we will be guiding our team to success through EAL obstacle course while they are blindfolded. 
Week Six (Advanced) – BRAVERY
With the growing bond between participants and the ponies, it is time to have some trust and a lot of bravery!  This exercise is another immersive storytelling experience by Rhonda Snow . "Child in a snow snowstorm" is where you will learn and live the story of a brave young girl who has to put her full trust in her beautiful Ojibwe Spirit horse to get her home safely in a snowstorm. 
Week Seven – HONESTY
It's time to celebrate and reflect on your journey! Be honest with yourself on what you have learned, what you can continue to work on and what the ponies taught you.  Celebrate your new bond with the ponies and reconnect to nature with a guided walk down the legacy trail.   
Note that this program is working directly with the ponies on the ground (no riding). You do not need any previous horse experience. 
Participants should arrive with the proper attire for barn conditions which is sometimes wet, muddy and yes even poop.  Rubber boots are best but any closed toed shoes or boots that can get dirty.   Please dress for weather outdoors.