Come and meet our herd of the rare and endangered Ojibwe Spirit Horses. The Ojibwe Spirit horses at Mādahòkì are Canada's only Indigenous horse breed.
The Ojibwe Spirit Horse is the only known Indigenous breed of horse to Canada. Our Elders say they have lived in harmony with our Indigenous communities since time immemorial.
In the 1970s these sacred horses almost went extinct as they were wild and eating farmer's fields. Some brave men from Lac La Croix FN captured the last four wild mares and, like in a scene out of a movie, took them across the frozen ice to Minnesota, where they started to bring back the breed with
over 180 registered today.
These horses are smaller and built for the Canadian forests with hairy ears and an extra nose flap. Many have the prehistoric tiger striping on their legs and dorsal stripes on their backs.
Sweet and curious, they make great therapy horses.
Mishdatim (Horse) Equine Assisted Learning
We are thrilled to offer a new opportunity to learn and grow with the sacred Ojibwe Spirit horses as your teachers at Madahoki Farm. Equine Assisted Learning, or EAL is simply a fun way to development beneficial life skills like self-confidence, personal boundaries, relationships, healing, reflection and team building with horses as your teachers. Our innovative program Mishdatim (meaning horse in Ojbiwe) is a unique program that builds on standard EAL approach but incorporates our Indigenous teachings and offers an opportunity to work in partnership with the sacred and endangered Ojibwe Spirit Horses – the only Indigenous horse to our traditional homelands.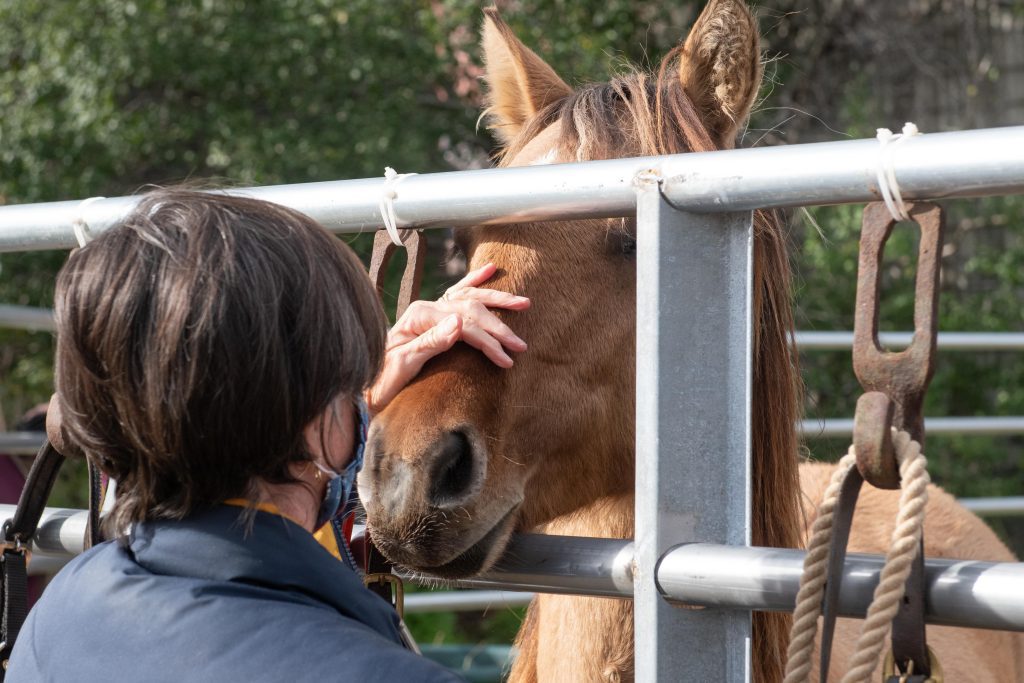 Born in 2018 | Sire – Madjikiwiss, Dam – Niimi
The beautiful and unique color of his coat is called a Gruella. He shares the same sire (dad) as Mukaday Wagoosh. Another quiet, sweet Ojibwe pony that was not so sure of who he should trust but has made amazing progress and now off to be trained to ride. He is very playful in the field, often motivating his younger herd to run and play.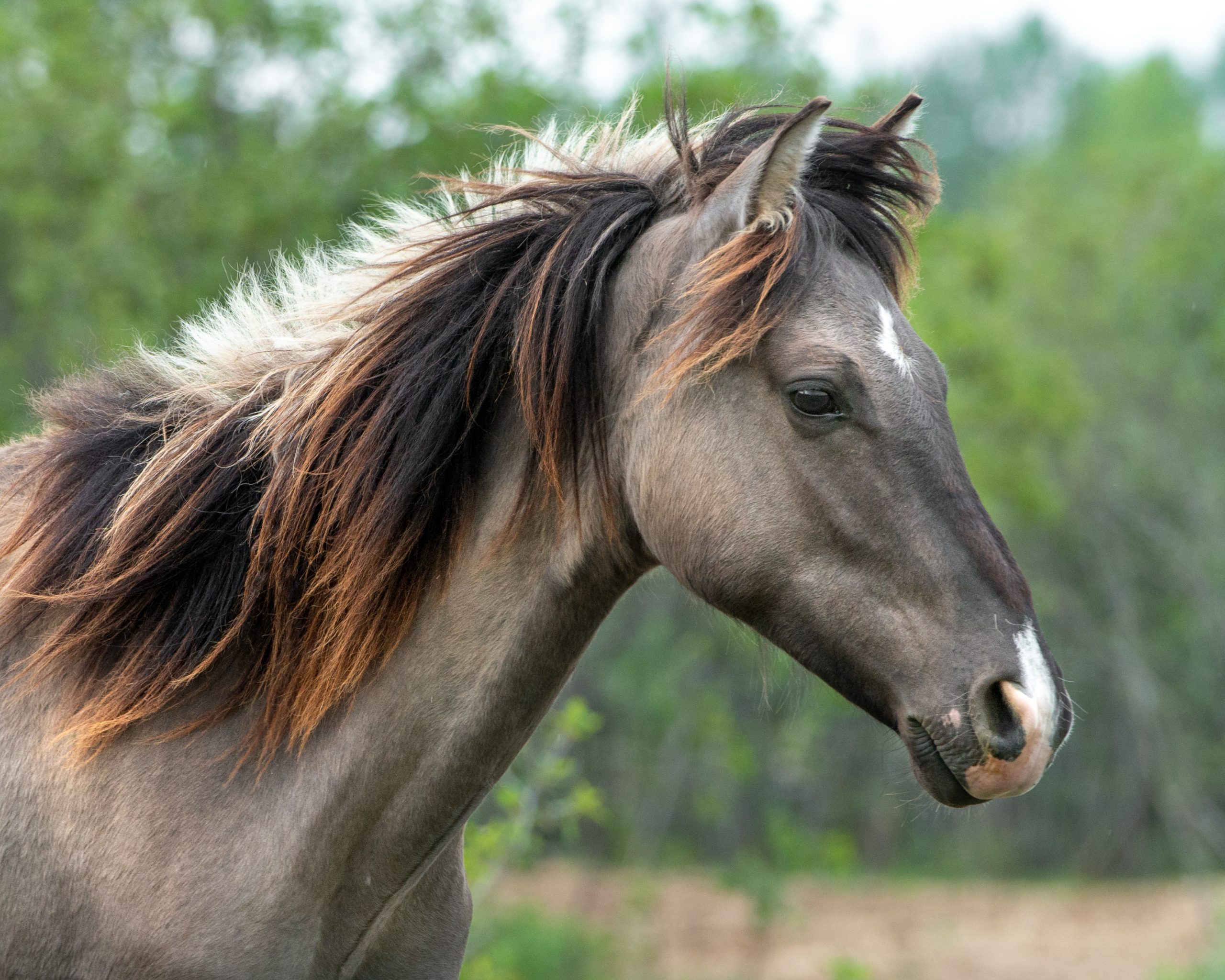 Born May 29, 2020 | Sire – Mokibi, Dam – Gwakawaadizi (Lucy)
This special boy is one of our youngest herd members. He has no sense of personal space and is always happy to be in your bubble. Super friendly, curious and playful and still a stud (not gelded), so may be a future father to Mādahòkì babies to keep the Ojbiwe horse breed growing. He has the clearest example within our herd of a known breed marker with the tiger striping on his legs and a very visible dorsal stripe. His colour is called dun.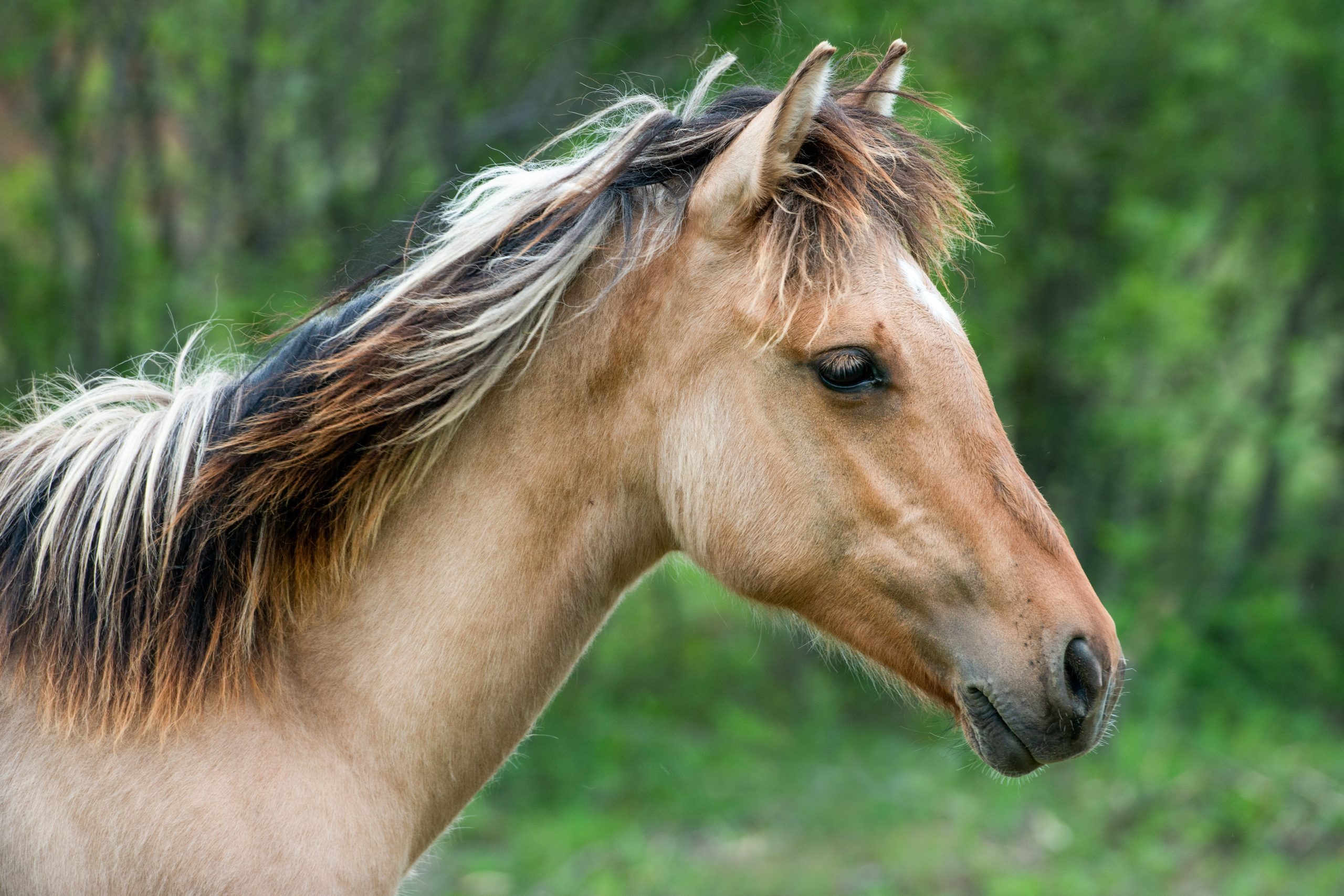 Born June 6, 2020 | Sire – Mokibi, Dam – Nimishka
A pretty black gelding that is part of our youngest pair of herd members but already an old soul. Makwa is soft, quiet, friendly and willing. At less than two he is all ready to join our future Equine Assisted Learning programs as he is so willing to work with our caretakers and please.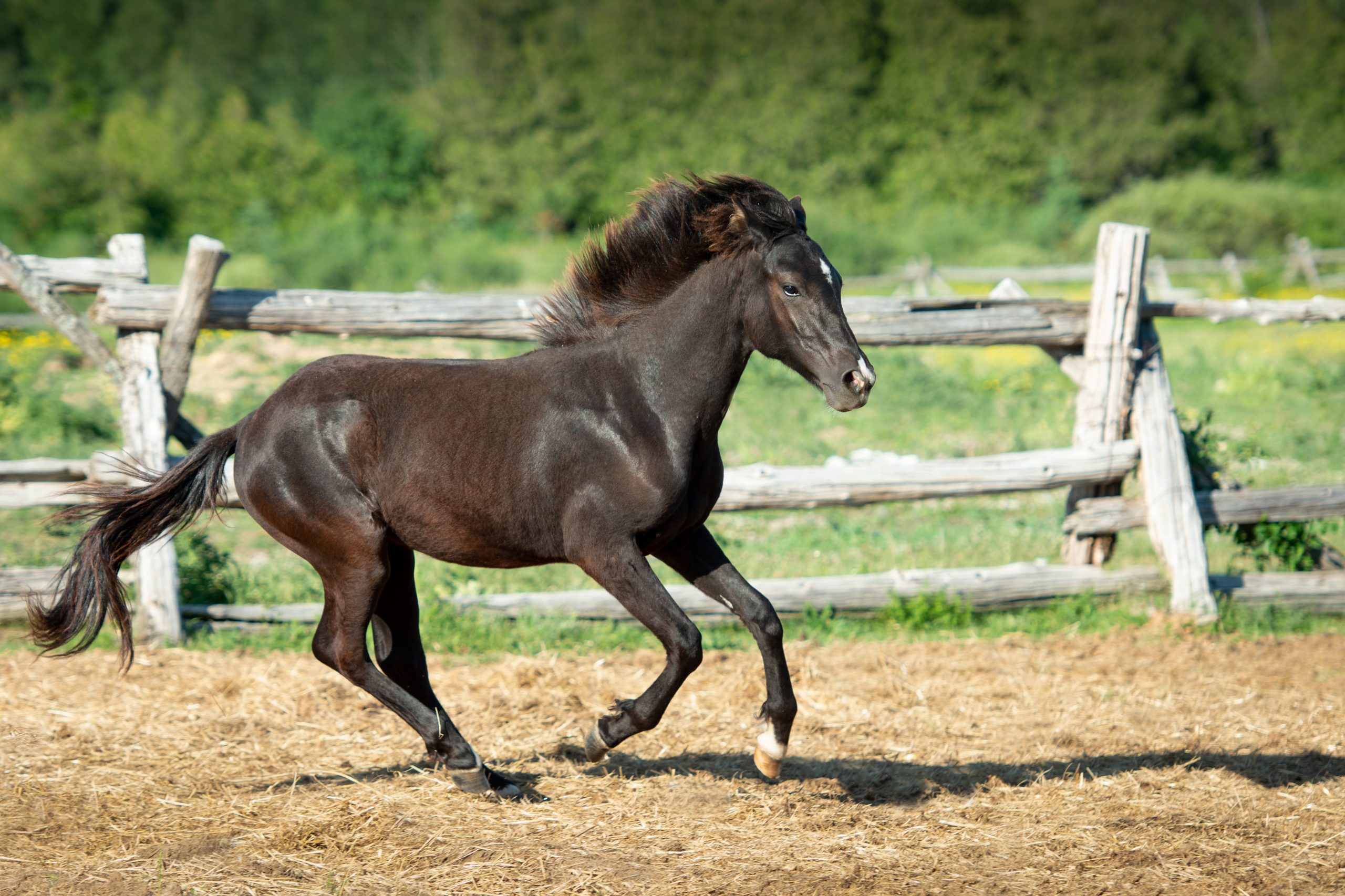 MUKADAY-WAGOOSH (Black Fox)
Born in 2016 | Sire – Madjikiwiss, Dam – Wishkossiwika
The oldest of our original herd and definitely the boss. Keeps a good eye out for his herd – always watching and protecting. When we first brought him to Ottawa unhandled none of us could approach him – even the vet. He just takes time to trust his people – caretakers spent alot of time just "being" with him and his progress was nothing short of amazing. Now he is off for training to ride!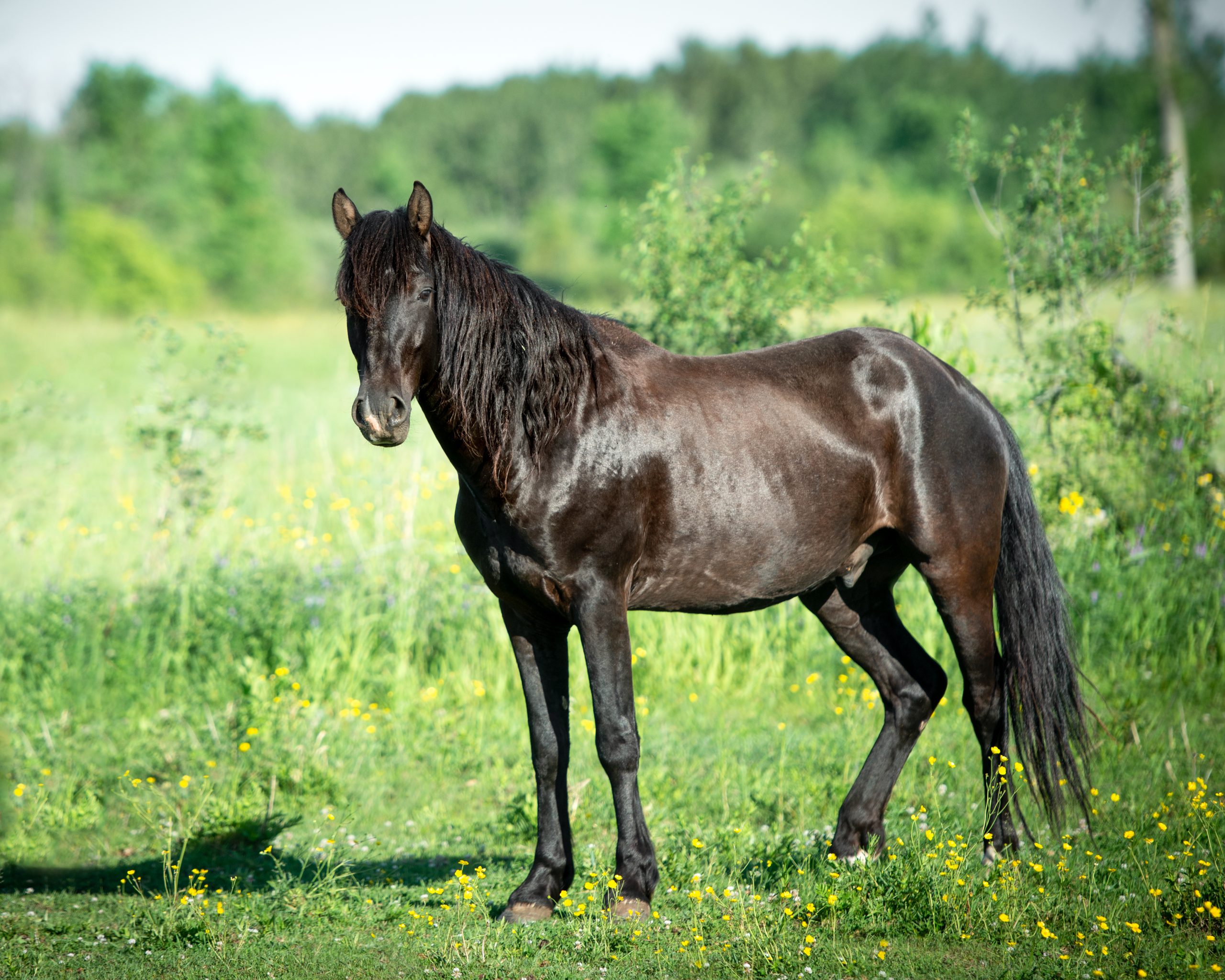 KITAGOKONS (Fawn/Young Deer)
Born 2008 | Sire – Ishkote, Dam – Penny
Kita joined our small herd in December of 2021, coming to us all the way from Alberta. As soon as she arrived we could tell she was our new official Mādahòkì welcome committee for the Spirit Horses as she is thrilled to spend her day getting loved on. She is trained to ride and drive and has brought some beautiful foals into the Ojbiwe Spirit Horse Society. She is part of the herd that originally came from Fred Isham, one of the famous rescue heroes who helped the save the last four of the Ojibwe ponies, including Kita's mom Penny.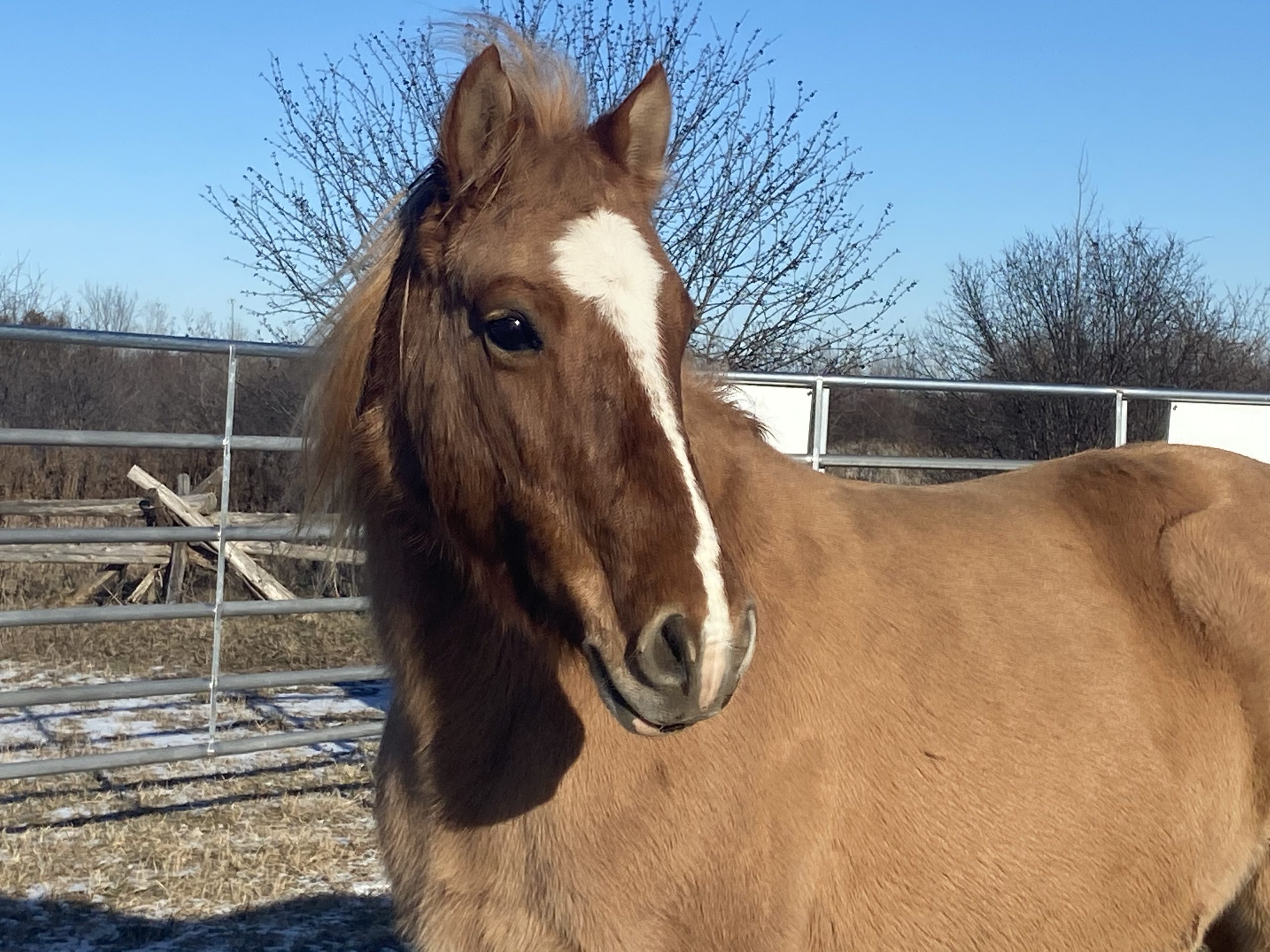 WISHKOSSIWIKA (Sweetgrass)
Born 2008
Named after a sacred medicine, Sweetgrass joined our herd in foal early in 2022. She subsequently brought the first new Ojibwe Spirit Horse to the farm, named Cedar. Sweetgrass is also a momma to Mukaday Wagoosh, Cedar's full sibling, and quickly became BFFs with Kita when she arrived on our farm.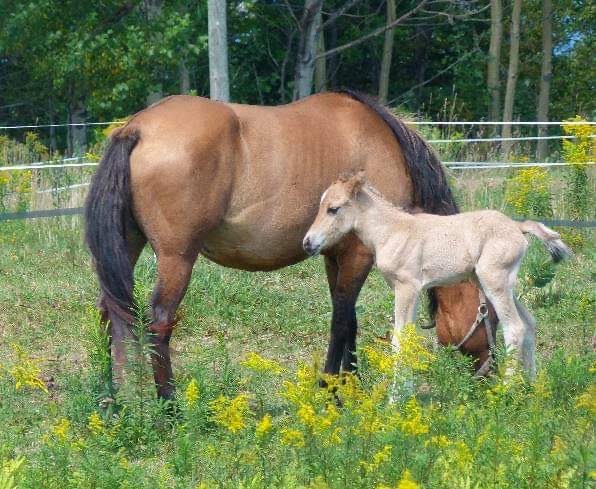 Born 2022 | Dam – Wishkossiwika
Super important to our mission here, baby Cedar is not only adorable, sweet and cuddly, she is the first Ojibwe Spirit Horse born at Mādahòkì! She surprised us months before expected, just showing up in the field on a crazy snowy April 27. She is named after one of our foot sacred medicines, like her mom Sweetgrass.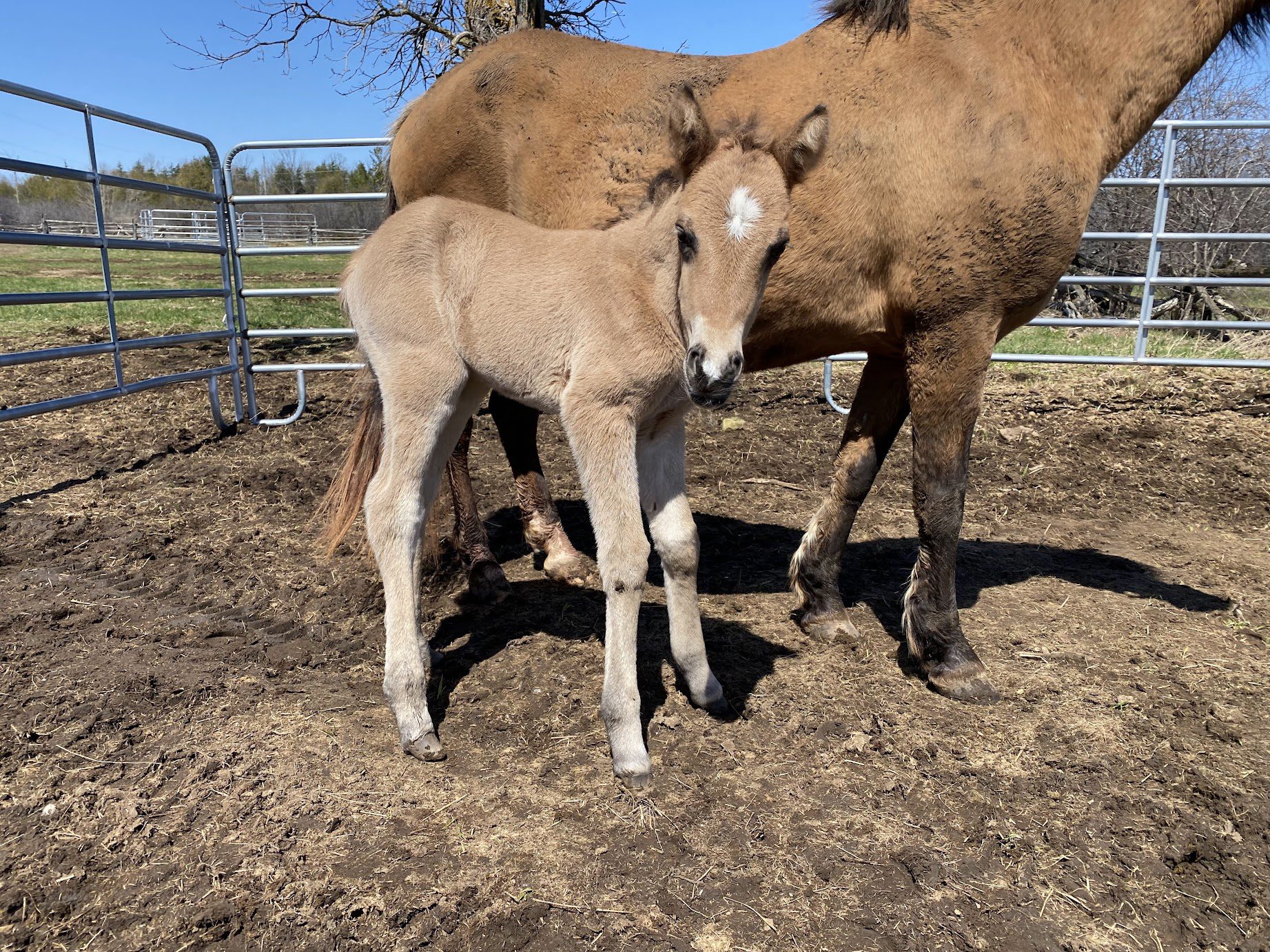 One of our newest additions, this pony was a favourite part of artist Rhonda Snow's herd. He comes to us from Northern Ontario and is well broke to ride – enjoying leisurely trails and even barrel racing. Just a super sweet and solid citizen.