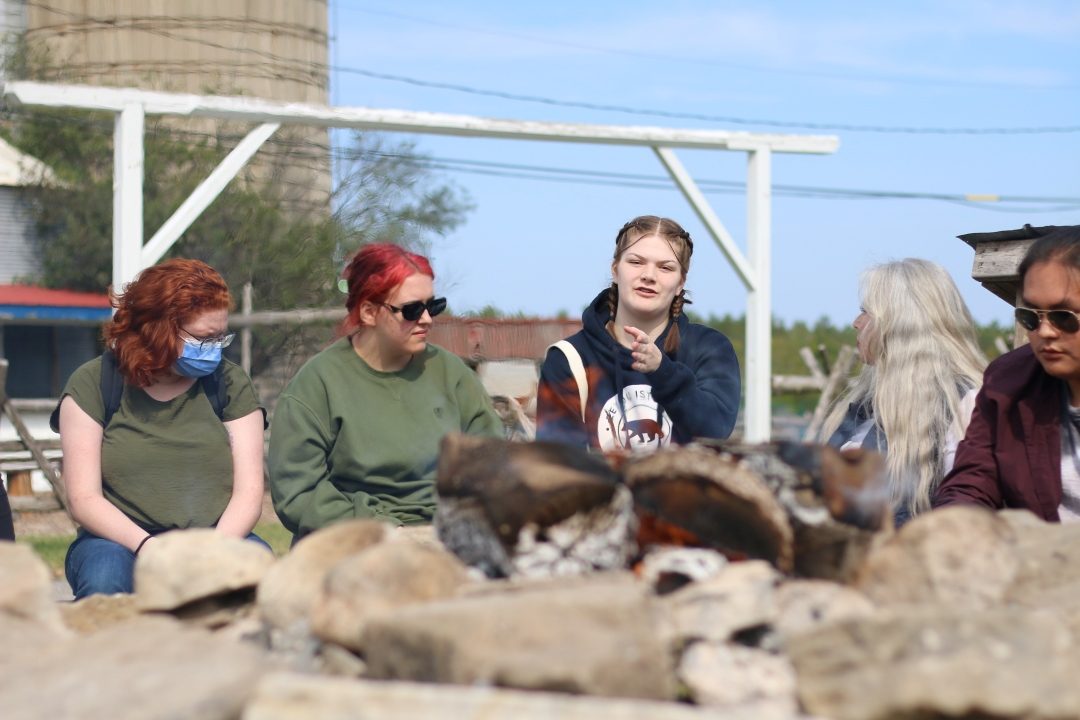 October 3, 2023
Algonquin Times
by Kerry Slack
Orange rocks stood their ground all over, reminders of what the week embraced: strength, courage, fortitude, but most of all, remembrance of the children of Indigenous communities all over this land.
Each rock is a reminder of a child who never made it out of the residential school system. A reminder of the trauma left behind.
The cool temperature on the Tuesday morning of Truth and Reconciliation Week did not chill the inclination to get out on the land and share culture, stories and great food.
Nineteen students from the Aboriginal studies program ventured out to Madahoki Farm for a land-based learning day.